Foresights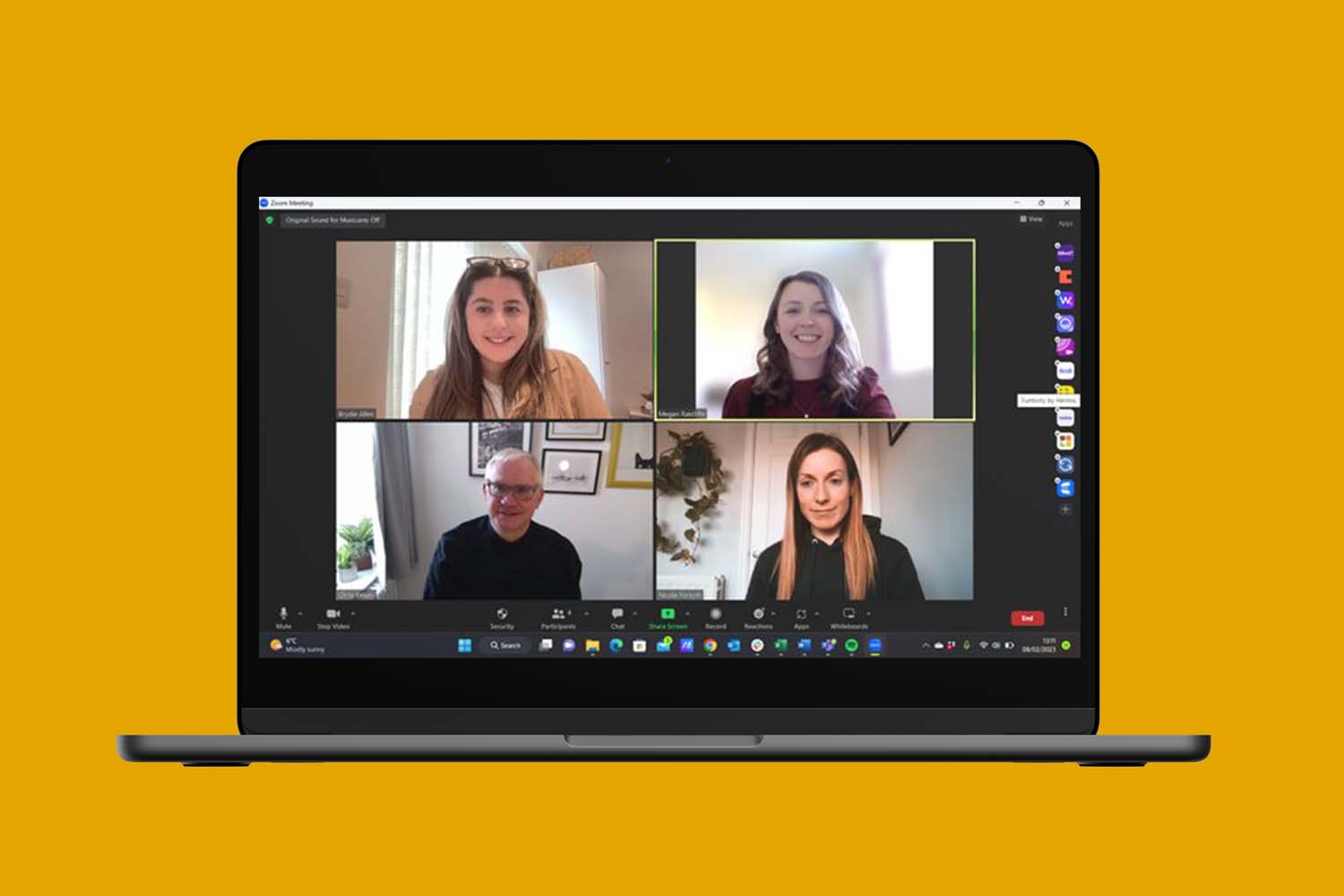 How media relations has changed post Covid-19
Three years ago today the UK Government announced the first nationwide lockdown.
The Covid-19 pandemic has had a big impact on workplace culture. Global lockdowns and travel bans have overturned assumptions about the nature of work, workplace interactions and team working. Remote and hybrid working had been slowly increasing before the pandemic, with around five per cent of people working from home in 2019.
"Scales fell from eyes" as people discovered they didn't have to be in an office to be productive. In fact, many found they were more productive owing to fewer distractions, starting work earlier, and finishing later – working during the time they used to be commuting.
The University of Southampton's survey, Work After Lockdown, January 2021, asked over 1,000 people about their productivity while working from home. The study revealed that 54 per cent thought it had risen higher for every hour they worked than it was before the pandemic.
Interestingly, when combined with the proportion of people who rated their productivity as the same as before the pandemic, nearly 90 per cent thought it had either stayed the same or improved while working from home. This broadly matches what previous studies have reported about the productivity gains from remote working.
Not only was working from home helping to decrease the transmission of Covid-19 through less workplace and public transport interactions, remote and hybrid working also reportedly boosted the overall health and wellbeing of UK workers by 45 per cent (RSPH).
A smaller straw poll of Impact and Influence colleagues revealed a 'virtual' communications consultancy offers the following pros and cons:
Pros to virtual working
Without the added pressure of background noise, it is easier to focus on complex tasks that require higher levels of concentration such as strategy documents, comms plans, press releases or pitches
Working at home means you are literally working in the comfort of your own home. Also, reliable wi-fi permitting, it is also a good opportunity to work from your local café and reward yourself with the occasional cake, (or five!)
There is a satisfaction of knowing that zero commuting time will contribute to our net zero journey. The absence of commutes, a reduced number of in-person client meetings and coffee catchups with journalists, means that, as a team, I&I are all actively playing their part in reducing their carbon emissions
Working from home, with your employer's blessing, highlights an employer's trust in their employees. It is family friendly and allows flexible working. For example it means you can schedule in family or medical appointments at times convenient to you, rather than scrambling for appointments at the start or end of the day
Overall, the general consensus is that I&I colleagues find increased job satisfaction and motivation when working from home
Cons to remote working
Fewer in person meetings with journalists means that establishing, and maintaining, relationships with journalists requires a new and creative approach. Across newer and more experienced colleagues, I&I colleagues are finding ways to build and keep up relationships that extend past traditional 'coffees'
Corresponding with less time in the office, journalists seem to have less time for background briefings. Many journalists are also working from home or hybrid working – it is ever more crucial to ensure client pitches are as compelling, targeted and relevant to the specific journalists we target to cut through the email / message traffic
Arguably, reduced human contact is not exclusive to the pandemic. While social media and dating apps can maximise opportunities for social interaction, it can also have an adverse effect. It is now commonplace for messages to be read and not replied to. In dating terms, this is known as ghosting. Technology has accelerated the ghosting culture because attention is diverted in several different ways.
Modern PRs, working remotely, need to find ways to build and maintain their mental resilience, morale and persistence. There are a number of online toolkits and resources that can help build and maintain team spirit over Zoom, MS Teams and Google Meet.
Lastly, colleagues at I&I also say they miss the sociability and benefits of collaboration offered by working in shared workspaces
So, how has the Covid-19 pandemic affected the PR industry?
During lockdown, tech sales and tech platforms expanded massively as people sought to connect with their family, friends and remote work colleagues. While many have resumed office-based work, others (including ourselves) have found that virtual working is an effective way of working.
During the height of the Covid-19 pandemic, social distancing and virtual working meant more people were spending longer is front of screens. It is reported that our average screen time increased by 76 per cent in 2020, and a study on Post-lockdown Britain funded by Research England showed that half of the survey respondents now look at their screens for 11 hours or more daily. With these statistics taken into consideration, as well as the ever evolving and seeing algorithms of Instagram and Tik Tok, it is now more challenging for PR practitioners to create content that captures the audience's attention, due to the increase in consumption of media. Every single post needs careful consideration, creativity and individuality.
PR is now less contacts and is more story driven. A news story has to stand on its own two feet, headlines need to be attention grabbing, succinct (to work on social media) and impart "hard" news – with a decent "nose". According to best-selling author, Johann Hari, in his recent book 'Stolen Focus' social media's algorithm is designed to pick up on negativity bias. Sensationalist topics or click-bait headlines capture people's attention. Therefore, because the algorithm knows that humans are likely to interact and respond to this type of content, it churns out more. As a result, it is less easy for disruptor brands to penetrate both mainstream and social media.
By Nicola Forsyth, Brydie Allen, Megan Ratcliffe and Chris Kelsey, 23 March 2023, https://impactandinfluence.global/our-team.html