Foresights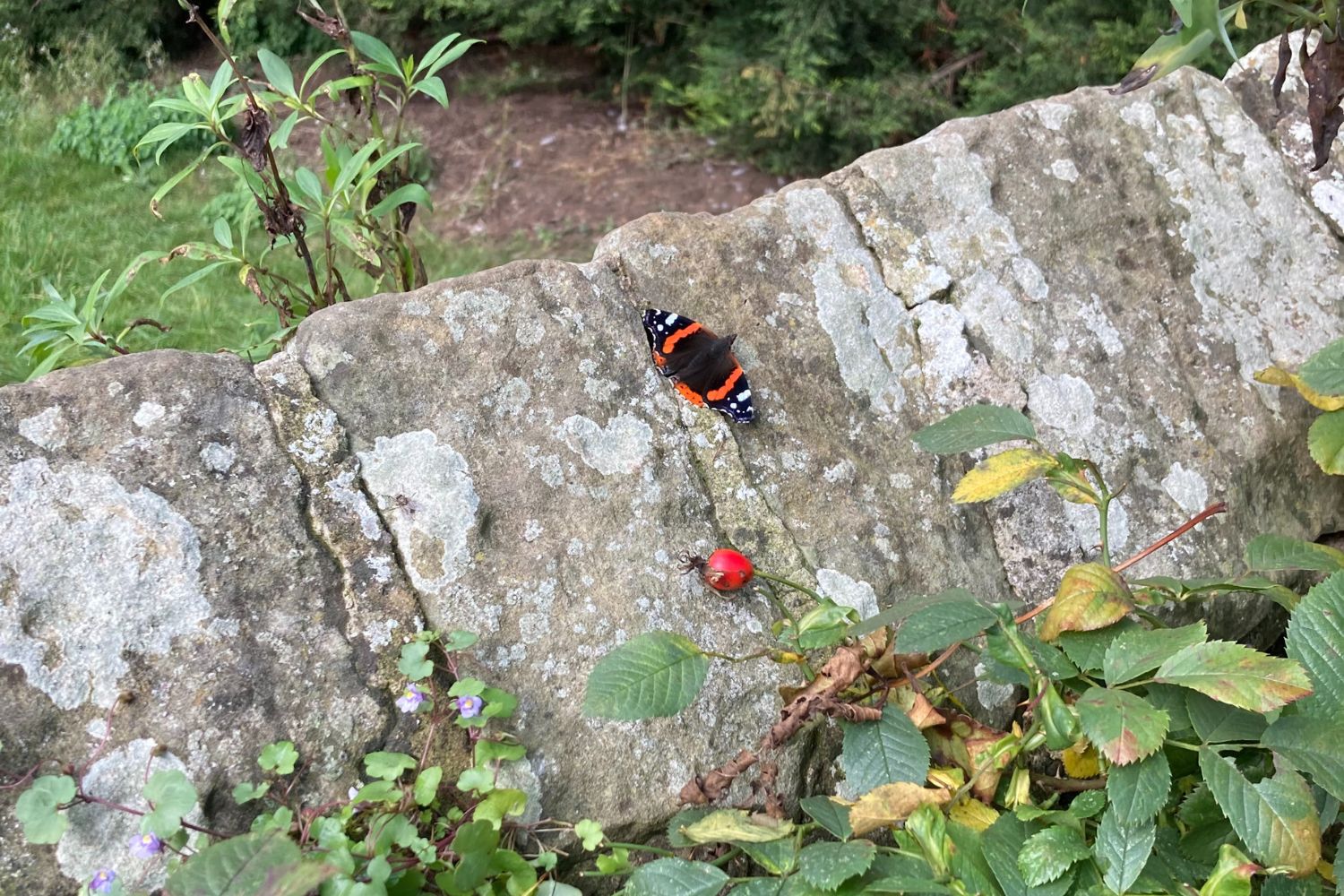 Labour's environmental policies - Will the clear blue water on green policies prove a vote winner for the Conservatives?
By announcing U-turns on key green targets, Rishi Sunak, effectively fired the starting pistol on the next general election
After losing the Uxbridge by-election ostensibly as a result of Labour Mayor of London, Sadiq Khan's extension of the Ultra Lower Emission Zone to the suburbs of London, the Labour Leadership is nervous, but is holding the line for now

Will this move be a key differentiator between the parties and indeed different generations of voters?
On Wednesday 20 September, in a speech to assembled press and Conservative MPs, in the Downing Street briefing room, UK Prime Minister and Conservative Party Leader, Rt Hon Rishi Sunak MP, announced what he called "a new approach to net-zero".
He said: "…to give us more time to prepare, we're easing the transition to electric vehicles on our roads and heat pumps in our homes.
That means you'll still be able to buy new petrol and diesel cars and vans until 2035, in line with countries like Germany and France."

The U-turns also included the scrapping of energy efficiency regulations for landlords.
On Saturday 23 September the BBC revealed the energy taskforce, whose key objective was to speed up home insulation and boiler upgrades has also been disbanded by the Prime Minister. The group - which included the chair of the National Infrastructure Commission Sir John Armitt and other leading experts - was only launched in March 2023.

The loosening of these measures are major policy shifts in the Sunak government's climate commitments and shatters the cross-party political consensus around getting to net-zero as soon as possible and the 2030 targets for the ban on the sale of new petrol and diesel cars and vans and the phasing out of gas boilers.

The announcement prompted furious condemnation from the automobile and energy industries. Some senior Tories including Sir Simon Clarke MP, Con, Middlesbrough South East Cleveland and former Chief Secretary to the Treasury; Rt Hon Lord Deben [John Gummer], Chairman of the UK's independent Committee on Climate Change, and former PM and Tory Leader, Rt Hon Boris Johnson, criticised the move. Johnson warned his successor he "cannot afford to falter now" because heaping uncertainty on businesses could drive up prices for British families.

The move was also met with despair by climate scientists and environmental experts who said it would cost consumers more in the long run and threaten the UK's global leadership on the issue. The former US vice-president Al Gore said Sunak was "doing the wrong thing".
So why is Sunak doing this?
The short answer is votes! The long answer is that because the Conservative Party is fairly consistently around 20 points behind in the polls Sunak has to try to regain the political initiative and start narrowing that lead if he has any chance of winning the next general election. The next general election has to be before early January 2025, and most political commentators predict it will be in either the spring or summer 2024, if the economy continues to pick up and inflation fall. Spring 2024 is only a few short months away. Politicians need to be in power to do things and change things.

The Tories unexpectedly won the Uxbridge by-election on Thursday 20 July 2023. Labour turned over a bigger majority to win the Selby by-election on the same day. So why did it lose in Uxbridge? The answer given on the doorstep by the voters to canvassers of all parties was in effect: We don't like parts of Uxbridge being subject to Labour London Mayor's ultra-low emission zone, which means we will have to pay more to drive our cars around the area to go to work, take our kids to school, do our shopping, go to medical appointments, visit relatives etc. Essentially the ULEZ means that if your vehicle doesn't meet the ULEZ emissions standards and is not exempt, drivers need to pay a £12.50 daily charge to drive within the zone. The standards are vehicles have to be Euro 4 for petrol cars and vans. Euro 4 standards were rolled out in 2005/6. Diesel vehicles have to be Euro 6. Euro 6 standards came in in 2014. So if your car or van is older than these standards (it's an effective age limit) you have to pay or trade it in for a new model which is not cheap. ULEZ charges apply to cars, motorcycles, vans and specialist vehicles (up to and including 3.5 tonnes) and minibuses (up to and including 5 tonnes).

It seems that UK voters, (and they have been fairly consistent on this over the last 100 years or so), do not lend their votes to parties promising to raise their taxes; introduce new ones or force them to buy things like new cars or boilers. I guess this goes double in a cost-of-living crisis / relatively high inflationary environment.

Crudely, if UK voters did like voting for parties offering better public services funded by higher taxes, the UK would have had more than only four spells of Labour in government in the last century. I know it is not a fashionable sentiment, but I do sometimes feel sorry for UK politicians. Voters seem to demand high level public services and green policies, and associated clean air, beaches, rivers and seas on a par with those in Scandinavia, paid for the low levels of taxation seen in the US. A difficult circle to square. I guess the UK does lie between Scandinavia and the USA on the map.

In addition to the politics around pure taxation / increased costs, mixed in with ULEZ is the politics around the US / UK love affair with cars. In the 1980s, the then PM, Margaret Thatcher, espoused "the great car-owning democracy," and asserted that "a man who, beyond the age of 26, finds himself on a bus can count himself as a failure." Ironic in the country that invented the train.

Cars and car ads offer the illusions of freedom – driving down empty roads with wonderful scenery on either side. The reality of course is that most of UK drivers, particularly those who commute to work in cities, sit in a metal box, moving slowly in heavy traffic. But for the socially awkward British, cars at least allow the driver to have their own space and can play their own music. It is a brave politician to threaten UK voters' cars…

So Rishi Sunak's new political advisors, Jamie Njoku-Goodwin and Adam Atashzai are sharpening Sunak's political narrative and the dividing lines between the Tories and Labour. They are putting Labour on the spot…
How will Labour respond? Will Labour commit to U-turning on the U-turns?
In response, Sir Keir Starmer's Labour Party has pledged to reinstate the 2030 deadline for the ban on the sale of new petrol and diesel cars if it wins the next election.

Steve Reed MP, Labour, Croydon North and the Party's relatively new Shadow Secretary of State for the Environment and Rural Affairs, toured the news studios in late afternoon on Wednesday 20 September after Sunak's press briefing. He said the party would reverse Rishi Sunak's decision to delay the policy for five years – so back to 2030.

However, reflecting the Party's nervousness on this, Sir Keir Starmer chose not to directly address the announcement, or openly criticise the Prime Minister's speech. He dodged addressing the issue head on, instead posting a message about showing "the leadership needed to secure Britain's future". He is mindful of being painted by the Tories and the Tory press (which is in the majority of course) as the Leader that will tax you more and heap additional costs on you for uncertain gains, as we head to the next general election. Memories of the Party's defeats in 1983, 1987, 1992, 2010, 2015, 2017 and 2019 when the Party and its Leader were painted as exactly this, are burned in the Party's soul.

Sir Keir instead affirmed "My mission driven government will provide the stability business needs, to attract investment, create jobs, and grow our economy for working people."

Labour strategists want to give themselves "wriggle room". They are worried that older voters, who perhaps not unnaturally take a shorter-term view of politics, taxes and the environment, will be quietly attracted to Sunak's change in stance and tone. Older voters tend to get out and vote more than younger voters. And the new voter ID rules mean that older voters do not need to show any form of ID, but younger ones do. Many argue this is entrenching an older voter bias in the UK electoral system. Labour strategists know that it needs older and younger voters' votes if it is to form, or at least lead, the next UK government.

Tory strategists may have in mind such clear blue water, and the resultant Labour hesitancy, may drive younger voters into the arms of the Lib Dems and Green Party. This will split the "progressive" left of centre vote and allow the Tories to squeak home in a number of seats and mean they hang onto power. Some parallels with 1992 here…..

As we stated in our blog, before the Labour Party Conference last year, "Labour just might win the next election…..IF it seizes the net-zero agenda": "Labour MPs, alongside Conservative MPs and others, voted in 2019, to commit the UK to a legally binding target of net-zero carbon emissions by 2050. But in fairness the Labour Party has long campaigned for a more ambitious approach to climate action and net-zero. Since the 2019 general election Labour has stated a "significant majority" of carbon emissions would need to be eradicated by 2030 to hit net-zero by 2050 and tackle climate change. Labour Leader, Keir Starmer, said [then]: "We will not be distracted by the siren calls …. that say economic growth and net-zero do not go together... A plan for net-zero needs growth. A plan for growth needs net-zero"."
Is that still Starmer's view? Post Uxbridge I am not sure. No doubt he is not sure. It seems the Party is holding the line… for now. But it is nervous. After four straight consecutive defeats it is keen to avoid a fifth.

Perhaps the Labour Leader will be forced by media questions to clarify its position on this and other issues during Party Conference season 2023: The Conservative Party Conference 2023 runs from Sunday 1 October to Wednesday 4 October in Manchester. The Labour Party Conference runs from Sunday 8 October to Wednesday 11 October in Liverpool.

The Rutherglen by-election, in South Lanarkshire, in Scotland, immediately after the Tory Party Conference, but before the Labour one, on Thursday 5 October, will provide Labour and Tory election strategists actual voting data, in addition to polling data, about where the Parties are. Perhaps after that we will see Labour clarify its policy positions around net-zero and the environment.

Does it want to be on the right side of history? Will it take the long-term view? Will it show leadership and not just make tactical moves? Is a 20-point opinion poll lead a big enough cushion to be bold and stick to its guns on this? Voters of all ages are watching.

Writing this blog I was reminded of the native American saying: "When the last tree has been cut down, the last fish caught, the last river poisoned, only then will we realise that one cannot eat money." But to bring in policies to protect the environment and get to net-zero as soon as possible, you have to be in power.
***
Chris Kelsey is a Director at I&I. He worked for Hugh Bayley (Labour MP for City of York) between 1992 to 1995; Rt Hon Lord [Frank] Field of Birkenhead (then Labour MP for Birkenhead and Minister for Welfare Reform) from 1995 to 1998; was Helen Goodman MP's election agent in 2017 in Bishop Auckland and worked for the Labour Party itself from 2011 to 2014.
I&I will have a presence at this year's Annual Labour Party Conference in October in Liverpool. It will also have a presence at this year's Annual Liberal Democrat and Conservative Conferences.
Prior to 2018 I personally attended every Labour Party Annual Conference since 1992. I attended the Labour Party Conference in 2022 on behalf of I&I and its awesome clients.