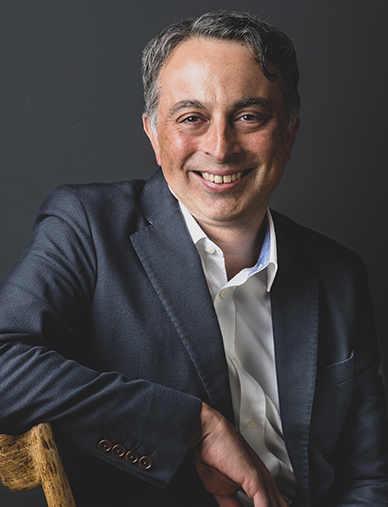 Rishi Bhattacharya
CEO & Founder
I am the Chief Executive Officer and Founder of Impact & Influence. I have 25 years of communications experience, as both an advisor and a journalist. I have worked for two international communications agencies for a total of 15 years, from providing C-suite advisory to running complex programmes for some of the world's largest companies. I have advised CEOs through phases of growth and fundraising rounds, as well as through crises. I have also worked across sectors from financial services, to energy, and from technology to impact investing. I advised on the launch of the SDG500, a ground-breaking $500m impact investment platform established by Bamboo Capital Partners, dedicated to financing the Sustainable Development Goals, in Davos in 2020. Before moving into communications, I was a broadcast political journalist in the UK during the Blair years. I am on the board of trustees of Chawton House, Hampshire, UK, which promotes the study of early women's literature and is linked to the author Jane Austen.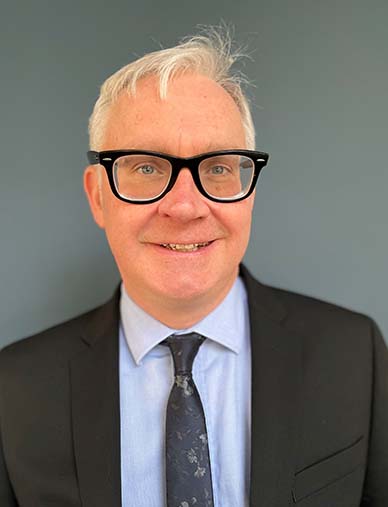 I am a communications consultant with nearly 30 years' PR, marketing, public affairs and senior counsel experience with an extensive and demonstrable track record of delivery, both in-house and in-agency. I love building and maintaining relationships with key stakeholders. I am also passionate about devising and implementing integrated PR / public affairs campaigns. I possess detailed knowledge of the energy, planning / property, financial services, infrastructure policy 'beats' and associated media. Through work at Finsbury; Citigate and Edelman I have advised companies including CH2M Hill (on the 2012 Olympic infrastructure and Thames Tideway builds); BAA; Equitable Life; Swiss Re; DMGT; Reed Elsevier; British Land; Taylor Wimpey; the Road Haulage Association and the Cancer Research Campaign. If I was run over by a bus tomorrow someone may note that the campaign I devised and ran at LTI which saved the traditional black cab in the London (despite being judicial reviewed twice!) and that I was a key part of the team that secured the funding package for Crossrail.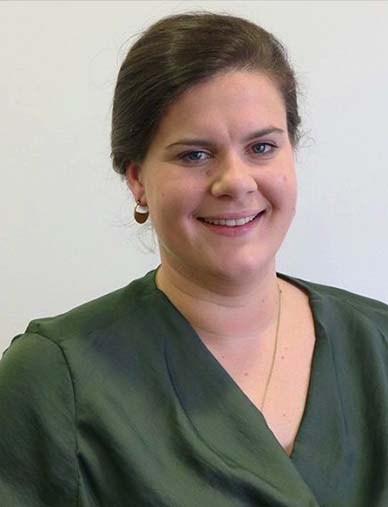 I am a public affairs and communications specialist with a decade of experience advising international blue chip and fast-growing companies. I began my career in politics before switching to client advisory. My interests and experience lie in supporting businesses to navigate complex political and policy environments, in the UK and internationally. I have acted for organisations as diverse as pre-seed fintechs to TalkTalk, Shell and BHP, on issues ranging from small business finance, international trade policy, climate finance and air quality. Most recently, I led client and new business engagement at the think tank and corporate advisory group, Asia House, growing the client base and developing a new strategy to pivot its strategy during the COVID-19 crisis. Prior to this, I was an Associate Partner in the Public Policy team at communications firm Instinctif Partners.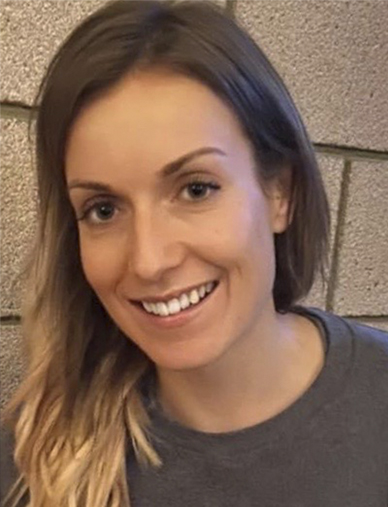 I am a communications consultant with more than 12 years' experience creating corporate and consumer campaigns, offering strategic corporate counsel, media relations support and social purpose and sustainability communications consultancy. I have worked in-house and in agencies supporting some of the world's biggest brands, as well as challenger brands, fintechs, tech firms and charities. This includes HSBC, TSB Bank, OVO Energy as well as being head of content for Green Traveller, a sustainable travel website. While working for agencies - including Edelman, Teneo Blue Rubicon, Third City and Seven Consultancy - I also advised clients including Centrica, Shell, Aviva, Zurich, Ferrero, Barclays, Lloyds Bank, Guide Dogs, Royal Voluntary Service, Ombudsman Services, moo.com, ING Bank, Credit Karma, Wollit and Nesta Challenges. I was also the county co-ordinator for Help for Heroes, SE London, as well as being the Festival Manager for the Oxjam Festival in Lichfield.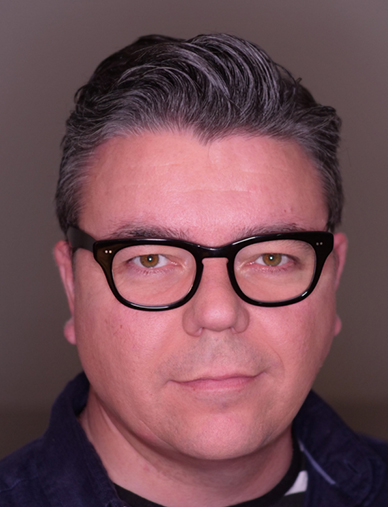 Paul Hughes
Associate Creative Director
I have worked in the creative industries, particularly television, for more than 25 years. I am an award-winning TV executive and media consultant and my career has ranged from being the Managing Editor of ITV Westminster during the Blair years through to running the digital TV switchover for Scotland. I have advised some of the world's biggest companies on media strategy and most recently was the Head of Programmes for STV, Scotland's main commercial broadcaster. I have a very broad understanding of the industry having worked in a vast range of roles that include; researcher, journalist, presenter, producer, camera, editor, content acquisition (including drama), programme editor, writer, executive producer and leadership roles. I have a rare mix of creative, editorial and technical knowledge that offers clients a great deal of expertise and efficiency. I am a member of the Royal Television Society Education Committee and I am a guest lecturer and mentor for media, television, drama and journalism students.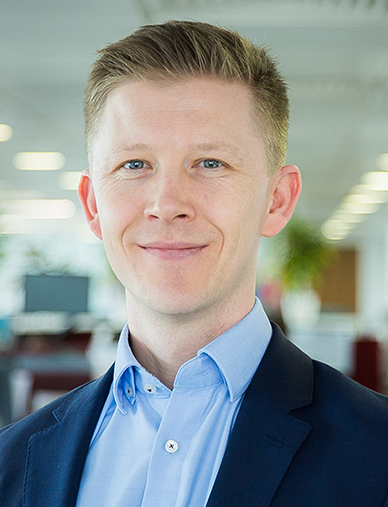 Dr Michael Zdanowski
Director
I am a communications expert in the low carbon energy, industry, and sustainability space, and advise companies and organisations on communicating the transition to a net zero world. During my career at leading communications firms, Burson-Marsteller, Edelman, Hill+Knowlton Strategies and Madano, I have advised leading global organisations including FTSE 100 firms helping them tell their story against a background of profound political, economic, social, and digital transformation. I have spent my 15-year career at the intersection of public policy and media building leading national and international campaigns across the energy, industry, and technology sector. I have built specialist knowledge of the low carbon space advising clients on complex assignments in hydrogen, solar, EVs, blockchain for energy, carbon capture and storage, energy recovery and resources, logistics, energy infrastructure, mining, nuclear as well as oil & gas. I am comfortable working in diverse, multicultural, international environments and have delivered work in four different continents living and working in Brussels, Moscow, and Prague as well as spent time on secondment in Abu Dhabi, Cairo, and Riyadh. I am proficient in German, Polish, and Russian. Over the past four years I have been a judge on the UK Social Mobility Awards working with London-based charity Making the Leap.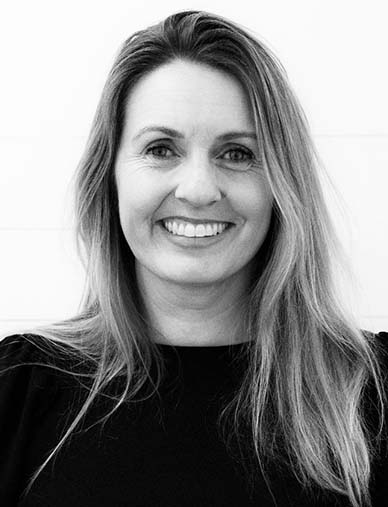 I have more than 20 years' communications experience in leading UK agencies and, as a consultant, offering strategic counsel, media relations consultancy and content creation, working across both corporate communications and consumer pr. I have previously provided communications support to The Body Shop, Barchester Healthcare, UPS, Levi Strauss Europe, Microsoft, the Project Management Institute and Expedia Corporate Travel. I also advise the Relatives & Residents Association (R&RA), a national charity for older people needing care and the relatives and friends who help them cope.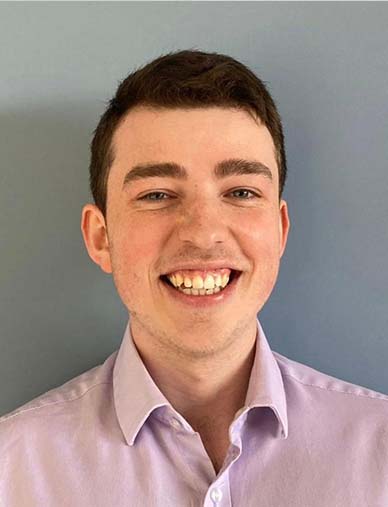 Richard Watt
Account Manager
I am a political public affairs specialist with significant experience working in and around Westminster. I recently worked as a consultant for the Eleanor Crook Foundation (ECF) focusing exclusively on malnutrition advocacy. Alongside a small team I built ECF's stakeholder engagement in the UK. I left them with a database that would be key for renewed British leadership on malnutrition and hunger issues from senior leaders to local community actors. I have volunteered around the world for various development projects and understand the impact that small local led NGO's deliver.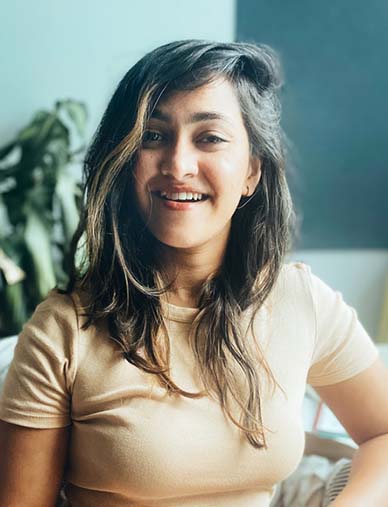 Nicole Machado
Account Executive
I am a communications expert - specialising in social and digital - with over five years of experience. I focus on promoting campaigns that aim to increase awareness and generate action on social causes. I am also currently pursuing a Master's in International Public Relations and Global Communications Management at Cardiff University. Combining creative expertise (in graphic design, animation and film) with strategic thinking, I provide communication solutions that are data-driven, analytical and creative. As social media lead for the University of South Wales Students' Union, I have worked on campaigns highlighting issues such as mental health, food poverty, hidden homelessness, period poverty, sustainability and Black Lives Matter. Working within the higher education sector has given me insightful knowledge and understanding of the power of growing activism among young people. I am also currently the External Relations Officer of the Cardiff PR Society.