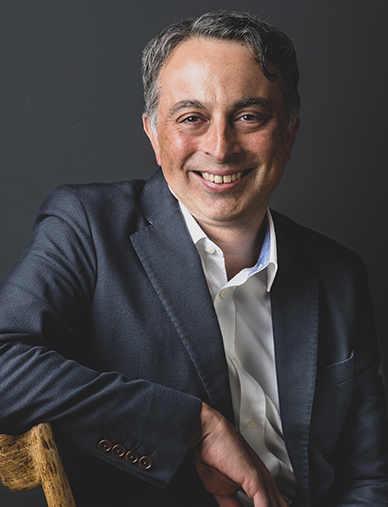 Rishi Bhattacharya
CEO & Founder
I am the Chief Executive Officer and Founder of Impact & Influence. I have 25 years of communications experience, as both an advisor and a journalist. I have worked for two international communications agencies for a total of 15 years, from providing C-suite advisory to running complex programmes for some of the world's largest companies. I have advised CEOs through phases of growth and fundraising rounds, as well as through crises. I have also worked across sectors from financial services, to energy, and from technology to impact investing. I advised on the launch of the SDG500, a ground-breaking $500m impact investment platform established by Bamboo Capital Partners, dedicated to financing the Sustainable Development Goals, in Davos in 2020. Before moving into communications, I was a broadcast political journalist in the UK during the Blair years.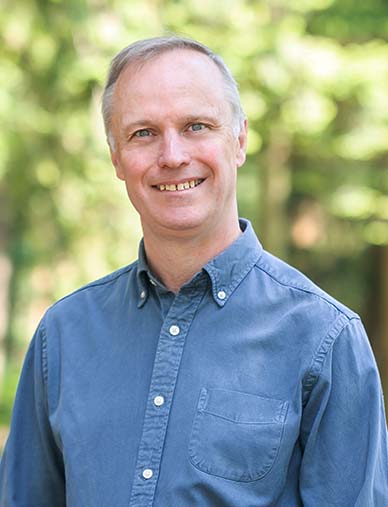 Howard Bayliss
Chief Financial Officer
A chartered accountant by training, I have spent most of my career working in businesses in a variety of sectors. These range from large to small, owner managed to private equity backed to a subsidiary of a listed plc. Before starting my own business providing portfolio finance director/CFO services to SMEs, I most recently was part of the senior finance team at a £45m turnover international PR group providing advice to the management team of two of the group's divisions whilst also being a key part of the central finance team overseeing the group as a whole. This included going through two sales of the business - from the founder to private equity and subsequently also from private equity to private equity. Prior to that I worked with a £5m director owned consulting engineering firm, as part of the management team that turned the business round from loss making and in debt, to debt free, profitable and navigated the business through a trade sale.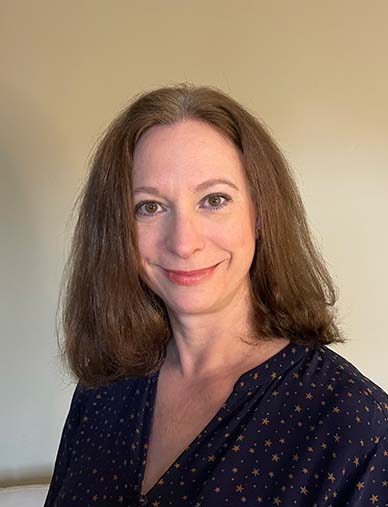 Kate Harvey
Head Of Operations
My career, which has predominantly been focused on communications and campaigns, spans over twenty-five years and reflects a wide interest in current affairs, education, the performing arts, healthcare and even cookery! After spending several years working in Westminster politics, including at a senior level in the 2001 General Election. After spending several years working in Westminster politics, including at a senior level in the 2001 General Election, I have worked for various charitable and voluntary organisations advising on external and internal communications strategies, stakeholder relations, fundraising development, and reputation management. My career took a brief but very happy sojourn when I trained in professional cookery and, in my last few years in Devon, I worked in a Michelin starred restaurant. Since moving to Hampshire, I have spent the last few years as the primary carer to a family member but am now able to resume my career supporting the I&I team.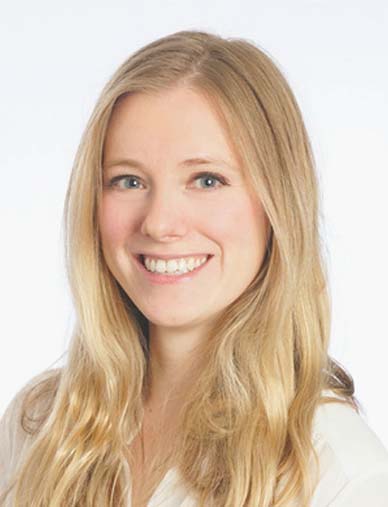 Harriet Chamberlain
Director, Content & Social
I'm a senior content marketing and social media specialist with over 12 years' experience leading innovative and award-winning campaigns for clients across a range of sectors including tech, finance and professional services. I worked alongside Rishi and Matt at Instinctif Partners, focussed on clients in the impact and tech space including Bridges Fund Management and eDreams. Prior to joining, I led the digital department at Citigate Dewe Rogerson for almost four years, where I advised clients such as Ferrero, Ancala Partners and Direct Line. My experience spans digital communications strategy, content marketing, email marketing, social media, influencers and partnerships as well as crisis and issues management. My team won a Social Media Communications Award in 2017 for 'The Best Use of Social Media in Finance' and has been nominated for other awards including 'Most Innovative Use of Digital and Social Media' at the PR Moment Awards and 'Best Integrated Campaign' at the CIPR Awards in 2018. I have a Masters in History of Art and Architecture from the University of Edinburgh and a Diploma in Digital Marketing from the Digital Marketing Institute.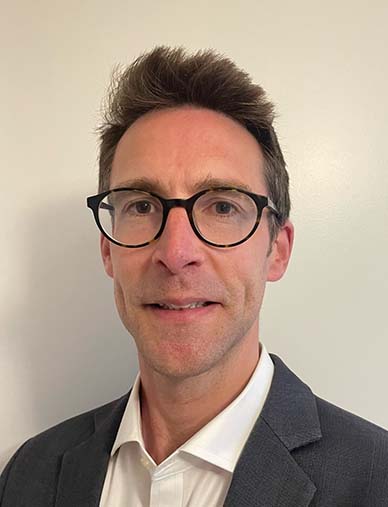 I have more than 16 years of experience developing and executing communications strategies which successfully connect organisations to their stakeholders with impact. I have advised C-suite leaders, managed press and social media for national brands, led government-facing lobbying campaigns, and guided organisations through issues and crises. Most recently, I was Director of External Communications for digital banking and technology at HSBC, where I devised and implemented the Group's global communications strategy for this strategic priority area. I was responsible for telling the bank's innovation story, including customer and operational improvements, as well as how technology contributed to its net zero ambition. Prior to joining HSBC in 2016, I was Director of Communications at the Confederation of British Industry (CBI), where I led campaigns to shape economic and business policies, and ran the organisation's media relations, social media and digital channels. My communications career began at Edelman, where I advised corporate, financial, government and NGO clients.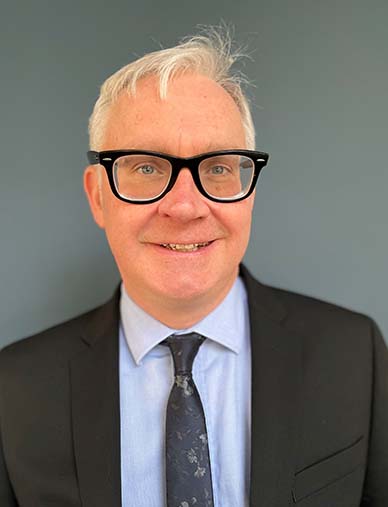 I am a communications consultant with nearly 30 years' PR, marketing, public affairs and senior counsel experience with an extensive and demonstrable track record of delivery, both in-house and in-agency. I love building and maintaining relationships with key stakeholders. I am also passionate about devising and implementing integrated PR / public affairs campaigns. I possess detailed knowledge of the energy, planning / property, financial services, infrastructure policy 'beats' and associated media. Through work at Finsbury; Citigate and Edelman I have advised companies including CH2M Hill (on the 2012 Olympic infrastructure and Thames Tideway builds); BAA; Equitable Life; Swiss Re; DMGT; Reed Elsevier; British Land; Taylor Wimpey; the Road Haulage Association and the Cancer Research Campaign. If I was run over by a bus tomorrow someone may note that the campaign I devised and ran at LTI which saved the traditional black cab in the London (despite being judicial reviewed twice!) and that I was a key part of the team that secured the funding package for Crossrail.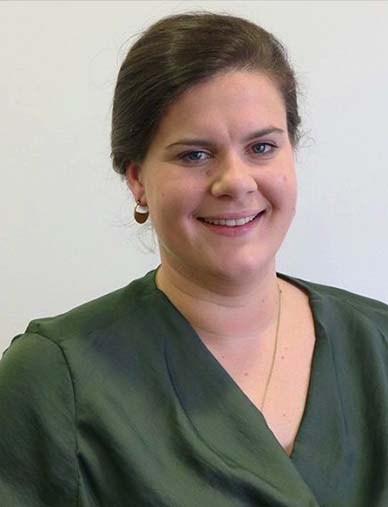 I am a public affairs and communications specialist with a decade of experience advising international blue chip and fast-growing companies. I began my career in politics before switching to client advisory. My interests and experience lie in supporting businesses to navigate complex political and policy environments, in the UK and internationally. I have acted for organisations as diverse as pre-seed fintechs to TalkTalk, Shell and BHP, on issues ranging from small business finance, international trade policy, climate finance and air quality. Most recently, I led client and new business engagement at the think tank and corporate advisory group, Asia House, growing the client base and developing a new strategy to pivot its strategy during the COVID-19 crisis. Prior to this, I was an Associate Partner in the Public Policy team at communications firm Instinctif Partners.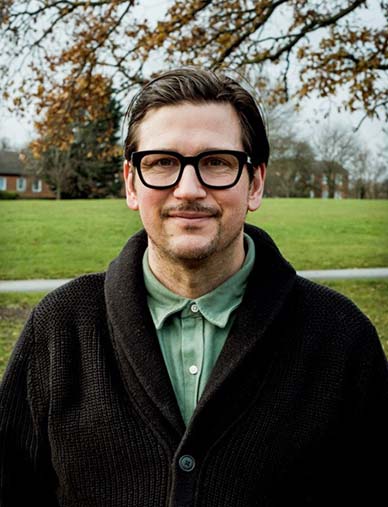 Matthew McGuinness
Brand Director
I am a Brand Director with over 20 years of experience in the graphic design industry. I have worked for leading brand agencies such as Ogilvy, Grey/G2, and Young & Rubicam, and built a dynamic portfolio of design work for well-known brands including K Mart, UL, Benetton, HarperCollins, Panasonic, and the Wall Street Journal. I have also founded two NYC-based design studios, including The Visual Mafia, an award-winning social activist communication studio, and The 62, a design/art collective that creates experiential public art informed by my background in design thinking. I have taught at prestigious institutions such as the Governor's School for the Arts, the University of California, Santa Cruz, and the School of Visual Arts, and lectured and hosted workshops at prominent venues like Ravensbourne University, the Tate Modern, and the Regent Street Apple Store in London. Recently, I have merged my philosophical thinking with my design-making to create meaningful brand work for the next generation of leaders and companies that catalyze change for good.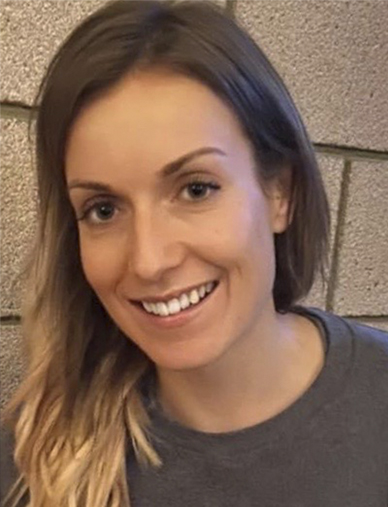 I am a communications consultant with more than 12 years' experience creating corporate and consumer campaigns, offering strategic corporate counsel, media relations support and social purpose and sustainability communications consultancy. I have worked in-house and in agencies supporting some of the world's biggest brands, as well as challenger brands, fintechs, tech firms and charities. This includes HSBC, TSB Bank, OVO Energy as well as being head of content for Green Traveller, a sustainable travel website. While working for agencies - including Edelman, Teneo Blue Rubicon, Third City and Seven Consultancy - I also advised clients including Centrica, Shell, Aviva, Zurich, Ferrero, Barclays, Lloyds Bank, Guide Dogs, Royal Voluntary Service, Ombudsman Services, moo.com, ING Bank, Credit Karma, Wollit and Nesta Challenges. I was also the county co-ordinator for Help for Heroes, SE London, as well as being the Festival Manager for the Oxjam Festival in Lichfield.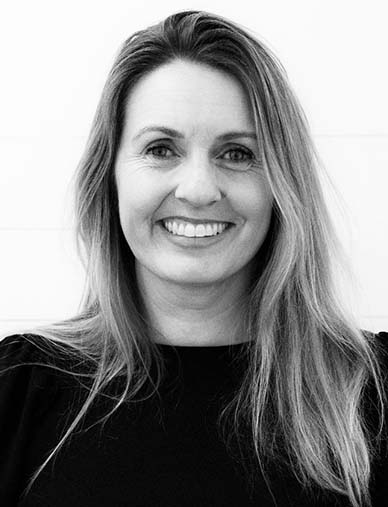 I have more than 20 years' communications experience in leading UK agencies and, as a consultant, offering strategic counsel, media relations consultancy and content creation, working across both corporate communications and consumer pr. I have previously provided communications support to The Body Shop, Barchester Healthcare, UPS, Levi Strauss Europe, Microsoft, the Project Management Institute and Expedia Corporate Travel. I also advise the Relatives & Residents Association (R&RA), a national charity for older people needing care and the relatives and friends who help them cope.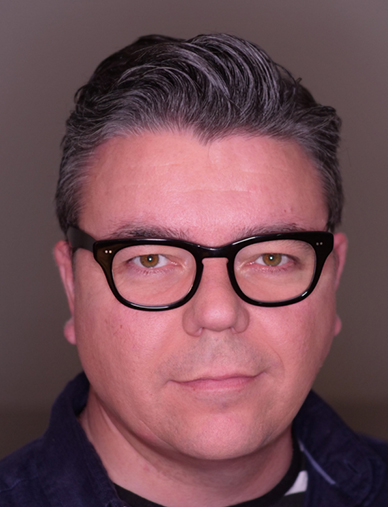 Paul Hughes
Associate Creative Director
I have worked in the creative industries, particularly television, for more than 25 years. I am an award-winning TV executive and media consultant and my career has ranged from being the Managing Editor of ITV Westminster during the Blair years through to running the digital TV switchover for Scotland. I have advised some of the world's biggest companies on media strategy and most recently was the Head of Programmes for STV, Scotland's main commercial broadcaster. I have a very broad understanding of the industry having worked in a vast range of roles that include; researcher, journalist, presenter, producer, camera, editor, content acquisition (including drama), programme editor, writer, executive producer and leadership roles. I have a rare mix of creative, editorial and technical knowledge that offers clients a great deal of expertise and efficiency. I am a member of the Royal Television Society Education Committee and I am a guest lecturer and mentor for media, television, drama and journalism students.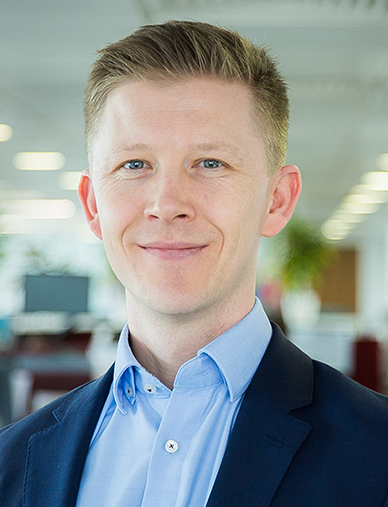 Dr Michael Zdanowski
Director
I am a communications expert in the low carbon energy, industry, and sustainability space, and advise companies and organisations on communicating the transition to a net zero world. During my career at leading communications firms, Burson-Marsteller, Edelman, Hill+Knowlton Strategies and Madano, I have advised leading global organisations including FTSE 100 firms helping them tell their story against a background of profound political, economic, social, and digital transformation. I have spent my 15-year career at the intersection of public policy and media building leading national and international campaigns across the energy, industry, and technology sector. I have built specialist knowledge of the low carbon space advising clients on complex assignments in hydrogen, solar, EVs, blockchain for energy, carbon capture and storage, energy recovery and resources, logistics, energy infrastructure, mining, nuclear as well as oil & gas. I am comfortable working in diverse, multicultural, international environments and have delivered work in four different continents living and working in Brussels, Moscow, and Prague as well as spent time on secondment in Abu Dhabi, Cairo, and Riyadh. I am proficient in German, Polish, and Russian. Over the past four years I have been a judge on the UK Social Mobility Awards working with London-based charity Making the Leap.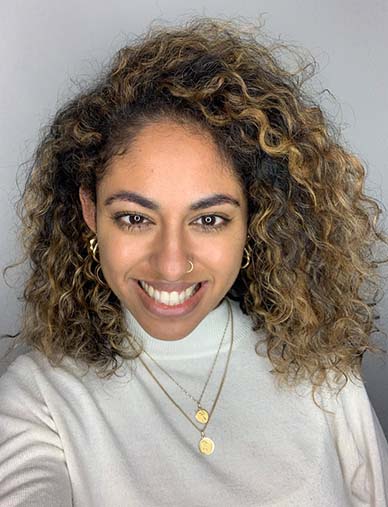 Chloe George
Associate Director
I'm an ESG, sustainability and communications specialist with ten years' experience working in-house for PLCs and FTSE100s in financial services and telecommunications, and also as a consultant advising several sectors. Whilst Head of ESG and Corporate Sustainability at Seahorse Environmental, a sustainability communications agency, I worked with a range of clients such as a UK water company, a renewables investor, academic institutions and NGOs. Prior to this, I was Head of ESG Strategy and Engagement at BT Group where I built the Group ESG strategy and was also responsible for ESG reporting, disclosures, investor messaging, C-suite/Board-level governance, as well as speech writing for senior management. Before BT, I spent five years at Barclays in both their Citizenship & Sustainability and Corporate Communications teams where I worked on CSR campaigns, colleague engagement, and C-suite business partnering. I have an MSc in Corporate Responsibility & Sustainability.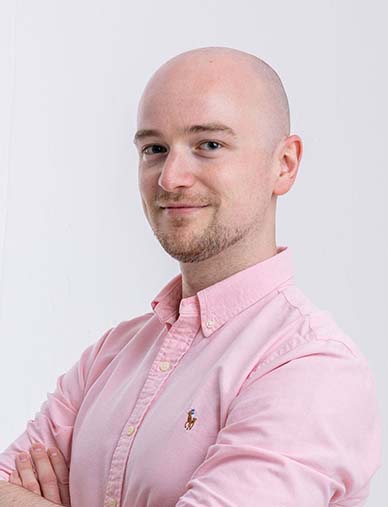 Nicholas Moore
Account Director
I am a communications consultant with extensive experience building and implementing communications campaigns across a wide range of sectors, on briefs as varied as advising a significant mining sector fund on investor relations, managing EU public affairs for a pan-European housebuilders' trade association, and creating a series of profile-raising initiatives for the C-suite of an ASX-listed healthtech firm. I specialise in mastering complex, technical subjects and distilling them into key messages which can be easily communicated to target audiences, and have a degree in Natural Sciences from the University of Cambridge. Outside of work, I enjoy reading, writing, and practising public speaking at my local Toastmasters Club.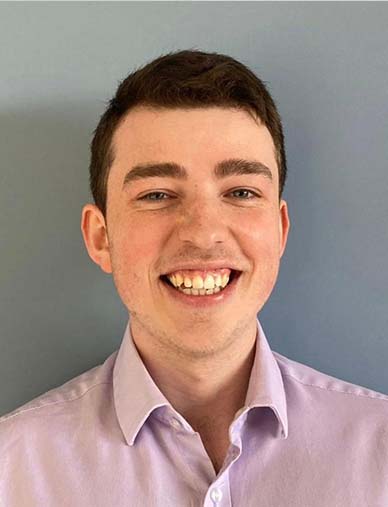 Richard Watt
Account Manager
I am a political public affairs specialist with significant experience working in and around Westminster. I recently worked as a consultant for the Eleanor Crook Foundation (ECF) focusing exclusively on malnutrition advocacy. Alongside a small team I built ECF's stakeholder engagement in the UK. I left them with a database that would be key for renewed British leadership on malnutrition and hunger issues from senior leaders to local community actors. I have volunteered around the world for various development projects and understand the impact that small local led NGO's deliver.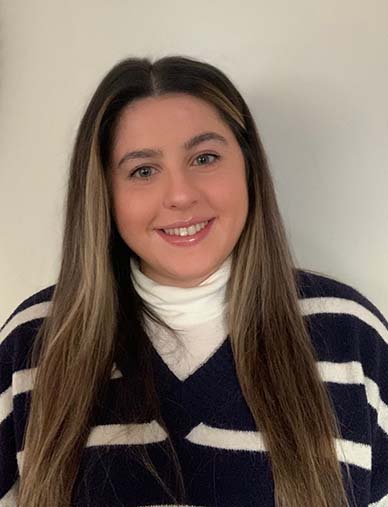 Brydie Allen
Account Executive
I have significant knowledge about the communications sector, with my key areas of interest being reputation management and building trust between organisations and their stakeholders. I have previous experience in maintaining crucial stakeholder relationships during my time as a marketing intern, as well as using social media communications as part of a larger marketing campaign. I recently graduated with a Master's in Public Relations and Global Communications management, which has equipped me with essential skills for my internship here at Impact & Influence. I am particularly proud that I achieved a distinction award for my dissertation, in which I researched the reputation and crisis management of the hospitality sector in Cardiff.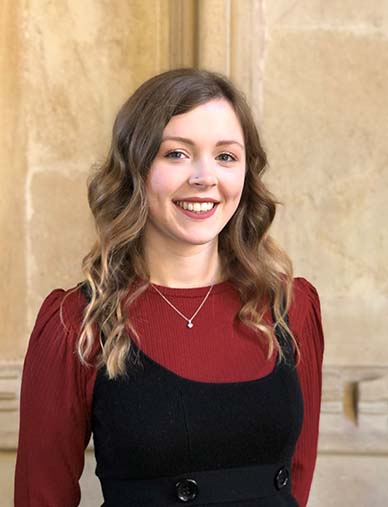 Megan Ratcliffe
Account Executive
I am excited to be starting the first stage of my Communications Career. I have previous experience in both commercial events and the education sector. I have volunteered with Oxford Mutual Aid, Oxford Hub, International NGOS, RSPCA and currently Bookmark Charity. I graduated from Cardiff University after studying International Public Relations and Global Communications Management. My BA was in English Literature. Both degrees enabled me to hone and develop my creative and analytical skill set. Key areas of PR that I would like to explore further are stakeholder engagement, developing effective strategies for change-driven campaigns and uncovering stories worth sharing.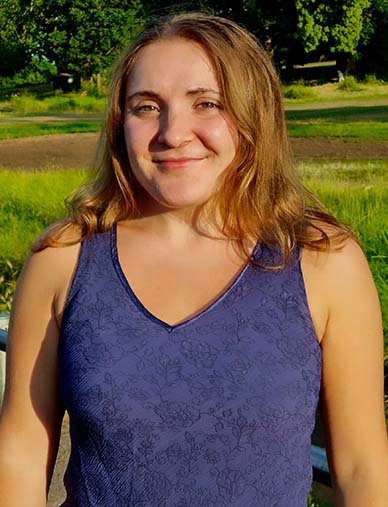 Claire Denaro
Account Executive
I am proud to be embarking on my communications journey here at I&I. I have previously worked in various roles within education, hospitality, and most recently in public relations, which is where I developed an interest for the communications industry. My undergraduate degree in Sociology and Spanish sent me to the south of Spain; it is safe to say that from that moment, I recognised my love for experiencing new work domains in new places and throwing myself in at the deep end. My adaptability and languages have allowed me to work and volunteer in three countries and five cities including London, Leeds, Boulogne-Billancourt (France), Cádiz (Spain) and Santurtzi (Basque Country). I look forward to working with principled, exciting campaigns and doing my part in striving for a sustainable future for all.