Foresights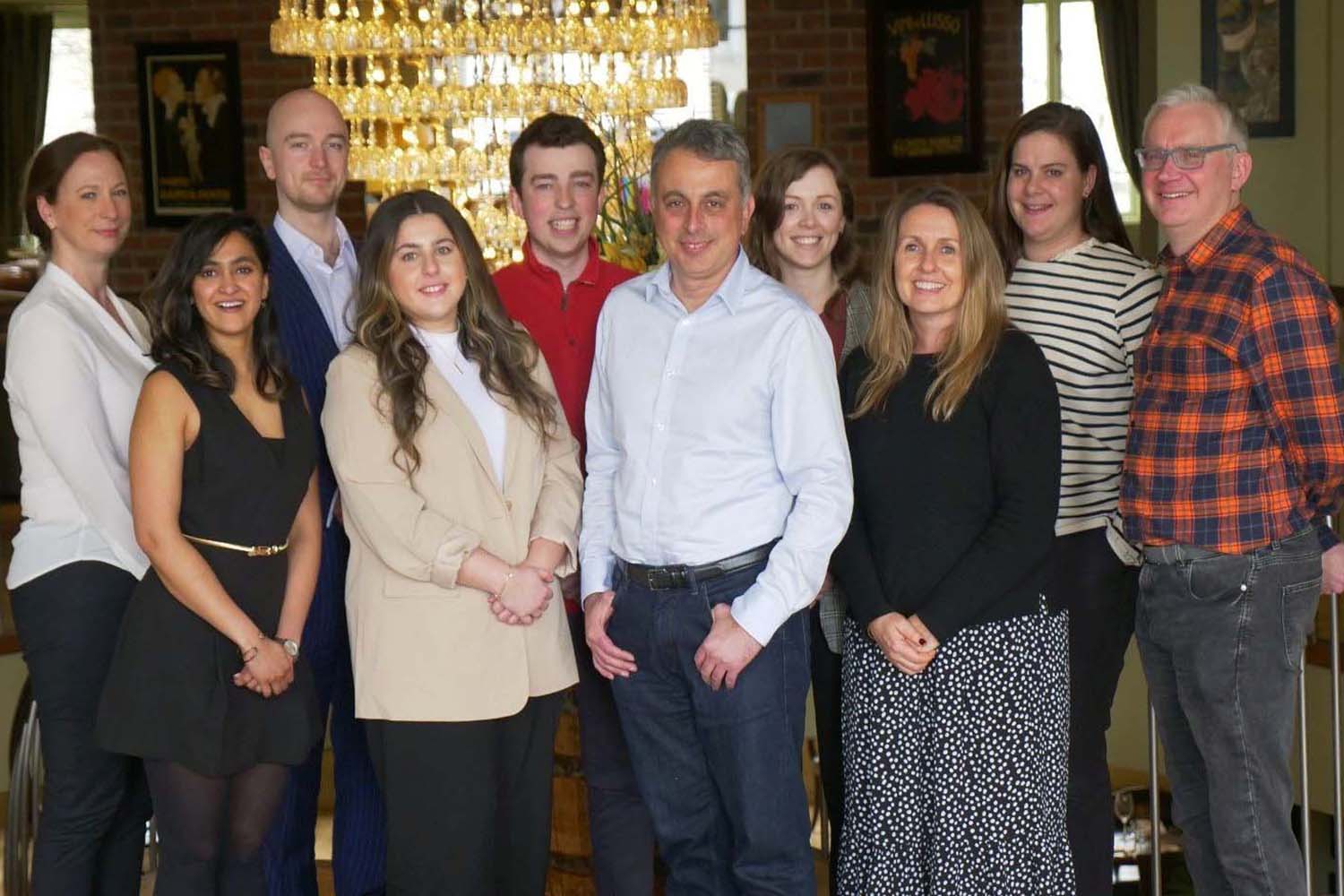 Putting Mental Health into Action: Impact and Influence team discuss
This week was Mental Health Awareness Week 2023. The theme of this year's Mental Health Awareness Week is anxiety. #ToHelpMyAnxiety
It prompted the team at Impact and Influence to do some thinking and reflecting on this important issue.
One of the leading charities in this space, MIND states:
One in four people will experience a mental health problem of some kind each year in England
One in six people report experiencing a common mental health problem (like anxiety and depression) in any given week in England
The BMJ reported that
In 2018 the NHS prescribed a record number of antidepressants
The number of prescriptions for antidepressants in England has almost doubled in the past decade, new figures have shown
Data from NHS shows that 70.9 million prescriptions for antidepressants were given out in 2018, compared with 36 million in 2008
The number has been steadily increasing year-on-year, with 64.7 million given out in 2016 and 67.5 million prescribed in 2017
Mental health awareness week: The discussion
We recognised that unfortunately, it is still commonplace for many of us to sweep our mental health under the carpet and downgrade our mental health symptoms to a mere inconvenience, rather than viewing these signals as an internal warning system.
Failure to recognise the blinking red lights on our individual dashboards can, in turn, lead to larger problems for the individual and indeed the rest of the team.
Mental health and PR
The practice of media relations, tight deadlines, multiple channels of communications, and juggling lots of tasks at once can inevitably cause stress levels to rise. While some team members are equipped with the experience and stoicism to handle these daily tasks, that does not mean that they are immune to the effects of external pressures.
Impact and Influence believe in doing good, enabling change for good, and encouraging many of our clients to do the same thing. But to do good, one must at first accept that something bad needs to be resolved or changed first.
Take the climate crisis for example. Many of our clients are highly driven to achieve Sustainable Development Goals (SDGs) and consider this to be a critical part of their business model. As professional communicators, it is our responsibility to amplify these achievements far and wide. Challenges are faced when we have to admit to ourselves that we're not going to single-handedly solve the climate crisis.
Daily media scanning is often filled with sensational and/or hard-hitting headlines to stimulate our stress hormones. Daily exposure to such topics can cause us to experience feelings of helplessness, sadness, and let's face it – apocalyptic doom.
According to Atlantic this experience can be defined as disaster fatigue and it can also have the opposite effect too. Psychologists mentioned in this article say that exposure to intense and sustained stressors can ultimately cause the mind to become desensitised, leading to a reduction in empathic behaviours and actions.
While this does all seem quite gloomy, the team at Impact and Influence took the time this week to think about small ways to reduce daily stressors and find a way to take negative news in our stride.
Ways to cope:

Chris said: "I try to get out in nature as much as I can. Also listening to heavy metal music can really calm me down."
Megan recommends: "Cooking! If I cook a really tasty dish during my lunch break it helps break up my day and also means I'm not looking at screens during my lunch break."
Kate advised: "I think it's important to be aware that everyone has different ways of coping and keeping their mental health in check. When times get tough, it is not always our personal responsibility to carry a load of stress and concern. Confiding in others when you cannot solve a situation is perfectly okay."
Matt shared: "I think communicating with friends and family and checking in regularly is so important."
Rishi says: "Cycling helps shift the cloudy mind and find clarity. Running helps to generate some of my best ideas."
Nicholas advised: "I think it boils down to the basic necessities. Getting at least 7.5 hours sleep a night, eating plenty of fruit and vegetables, but occasionally indulging in the odd treat. Exercise is not optional. We need to be exercising at least three times a week. Our bodies need to move."
Richard said: "I have been enjoying the same video game for more than 12 years now. It's a great form of escapism and helps me chill out."
Breathe out: A period of reflection
The team at Impact and Influence set-aside time this week to fully discuss mental health and how it ties in with our everyday working lives and the coping mechanisms we use to cope with feelings of anxiety, as and when they surface.
This wasn't a light-hearted process. There's a certain amount of vulnerability that comes when we open up about how we feel to others around us. That, we would argue, is just as valuable as our stoicism and boldness as a team. The yin & yang of I&I if you will.
We made the conscious decision to post this blog at the end of the week, to collaborate and then reflect upon everything that had been discussed.

By Megan Ratcliffe and Chris Kelsey, 19 May 2023, https://impactandinfluence.global/our-team.html